----------MAY (WEEK 1)----------
LOCATION : XFINITY ARENA - EVERETT, WASHINGTON
-----
KING OF THE RING QUALIFYING MATCH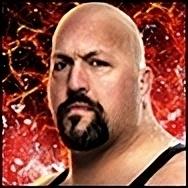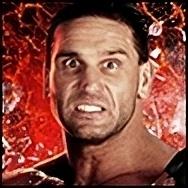 Big Show vs. Ken Shamrock
This match started out with Big Show taking over with his power. He dominated Ken Shamrock most of the match. Shamrock got an opening when he countered a Showstopper from the Big Show, following it up with a Belly To Belly Suplex. Shamrock went for the pin here, but it wasn't enough to keep the Big Show down.
Shamrock continued fighting with all he had, but Big Show, finally got his hands on Shamrock to deliver The Showstopper followed by a KO Punch that helped him gain a pinfall and advancement into the King Of The Ring.
WINNER : BIG SHOW
NO.1 CONTENDER TAG TOURNAMENT FOR TAG TEAM CHAMPIONSHIP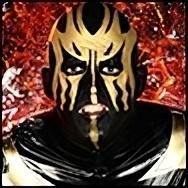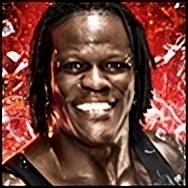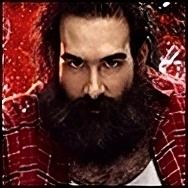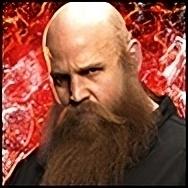 Golden Truth vs. The Wyatt Family
Golden Truth started out taking the match over from the opening bell, working great as a tag team and keeping Luke Harper away from making a tag for a while. Harper eventually broke away and made a tag to Rowan who changed the momentum and hit Goldust with a Spinning Leg Lariat only keeping Goldust down for a two count.
Goldust would turn the tide once more and hit a Curtain Call which would only keep Rowan down for a two count. Goldust then went for the Final Cut but it was countered by Rowan who quickly tagged Harper in. Harper would then deliver a superkick and a Discus Clothesline to Goldust. At the pin attempt R Truth would make the safe.
Once Goldust tagged R Truth in, he would hit a lie detector on Harper only keeping him down for a two count. The action went back and forth for a moment until Erick Rowan caught the tag, delivering a Spinning Leg Lariat to R Truth to pick up the win and advance.
WINNERS : THE WYATT FAMILY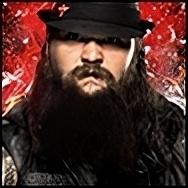 Bray Wyatt vs. Ahmad Johnson
Bray Wyatt started out getting the better of Ahmad Johnson, He used a lot of power strikes through the match, while taunting. Bray's ego proved to be his own worst enemy as Ahmad capitalized and started taking the match over. He hit Wyatt with a powerful spinebuster, followed by a Pearl River Plunge to pick up the victory.
WINNER : AHMAD JOHNSON

After the match, Bray attacked Ahmad from behind as the lights went out. When they came back on, Wyatt, Harper and Rowan were all attacking Johnson. As they began to beat Johnson down, Bray would start to taunt a mock him until Cactus Jack's music hit.
Cactus Jack ran down the ramp with a barbed-wire baseball bat in his possession. When he entered the ring, Harper ran directly toward him, catching a shot from the weapon into his stomach. Rowan hammered Cactus in the back, but this had little effect on Cactus as he turned around and swung the barbed-wire bat in Rowan's possession. Nearly getting hit, Rowan dodges it rolling out of the ring, as Bray pulls Harper out through the bottom rope. The Wyatt Family begin to retreat up the entrance ramp.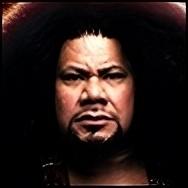 Haku vs. Steve Blackman
This match was somewhat a squash match as Blackman didn't get off much offense. Blackman however did to his best to fight off the Tungan Death Grip on three seperate occassions, but after getting worn down enough, he couldn't stop Haku on the fourth attempt. Almost blacking our from the pain, Blackman had no choice but to finally tap-out, causing the official to stop the match via submission
WINNER : HAKU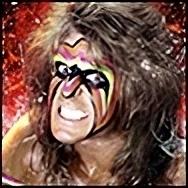 Ultimate Warrior vs. Scott Steiner
Steiner and Warrior really went out it at the opening bell. Both men using power to their advantage in a back and forth struggle. Steiner gained momentum first, but the Warrior eventually caught his second wind. Just when it looked like Ultimate Warrior would get a fair match, it was quickly proved oitherwise as Hollywood Hogan came down the ramp with a chair, destracting the Warrior.  Deisel would follow behind Hogan, trying to even the odds and chasing Hogan away.
This took the referees focus off of the match, allowing Steiner to grab another chair belting the Warrior in the back of the head, knocking him out cold. By the time the official turned around, Steiner had the Steiner Recliner locked in. Due to Warrior being unresponsive, the official had to call the match, awarding the victory to Scott Steiner.
WINNER : SCOTT STEINER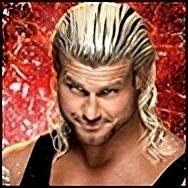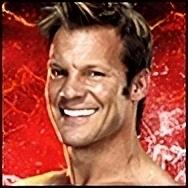 MAIN EVENT
Dolph Zigger vs. Chris Benoit vs. Chris Jericho
This match was an epic triple threat match. Ziggler and Jericho seemed to target each other right from the opening bell, leaving Benoit as the odd man out. That didn't stop The Crippler from getting involved.
All three men continued to battle. Ziggler had hit a Zig-Zag on Jericho and went for the pinfall. This would be broken up by Benoit. Then later into the match, Jericho would hit a Codebreaker on Ziggler, going for a pinfall attempt which was also broken up.
The ending of the match came when Jericho hooked in the Walls Of Jericho on Chris Benoit. Ziggler would stop this with a superkick, staggering Jericho. As Ziggler went for a second Zig Zag, Benoit would slide in from behind, hitting Ziggler with a triple german suplex. By the time he came to his feet, Jericho would catch The Crippler with a Codebreaker, before pinning both Ziggler and Benoit in an egotistical way of showing dominance.
WINNER : CHRIS JERICHO
After the match, Jericho was going to leave, but frustration wouldn't let him. He would throw Dolph Ziggler into the Walls Of Jericho. The referee tried to break it up, but Jericho was insubordinate to the officials call. The show ended with Chris Jericho still having the hold locked in on Ziggler.
Last edited by Admin on Mon Mar 14, 2016 7:49 pm; edited 1 time in total
----------MAY (WEEK 2)----------
LOCATION : METRAPARK - BILLINGS, MONTANA
-----
KING OF THE RING QUALIFYING MATCH
Eddie Guerrero  vs. CM Punk
This match was a great opener. In the end, CM Punk would prevail, causing Eddie to tap-out after locking in the Anaconda Vice.
WINNER : CM PUNK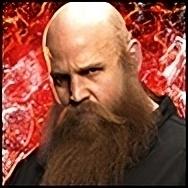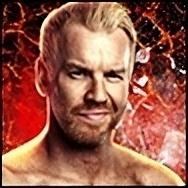 Erick Rowan w/Luke Harper vs. Christian w/Edge
In this match, Christian would hit The Killswitch, causing Harper to distract the referee. While this threw Christian off guard, Rowan would try to capitalize, but Christian would fight this off and win via roll-up pinfall.
WINNER : CHRISTIAN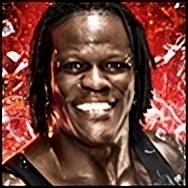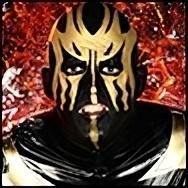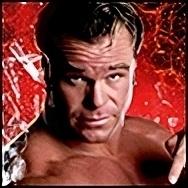 Golden Truth vs. New Age Outlaws
In a decent tag team match up, we would see R Truth gain the pin, picking up an upset victory for his team over the New Age Outlaws.
WINNERS : THE GOLDEN TRUTH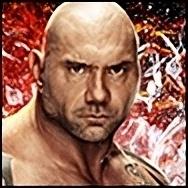 Batista vs. Chris Benoit
Batista's power moves would prove to not match wits with Benoit's technical skills in this match. Benoit would end the match via submission after locking in a Crippler Crossface.
WINNER : CHRIS BENOIT
Razor Ramon vs. Buff Bagwell
This match went back and forth with a lot of showboating taking place. After a second Razor's Edge on Buff Bagwell, Ramon would get the pinfall victory.
WINNER : RAZOR RAMON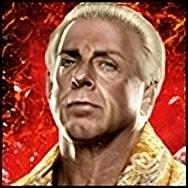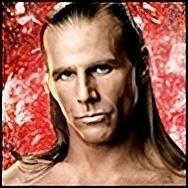 MAIN EVENT
Ric Flair vs. Shawn Micheals
This match proved to be a great main event, Flair would work the leg in attempts to soften up HBK, but Micheals would battle back. HBK would hit two elbow drops on Flair and three Sweet Chin Music Superkicks. Somehow, Flair would kick out of all of these, causing Micheal's to grow frustrated and get disqualified after busting Flair open with a steel chair shot outside the ring.
WINNER : RIC FLAIR
----------MAY (WEEK 3)----------
LOCATION : TALKING STICK RESORT ARENA - PHOENIX, ARIZONA
-----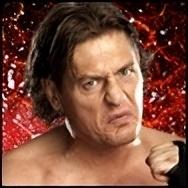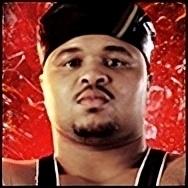 William Regal vs. D Lo Brown
In the opening bout, Regal would win after avoiding the Low Down and catching D Lo with a cheap shot from the Brass Knuckles in his tights. This allowed Regal to catch the pinfall.
WINNER : WILLIAM REGAL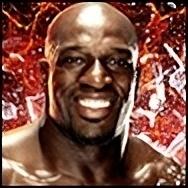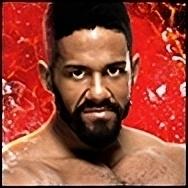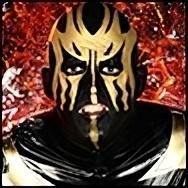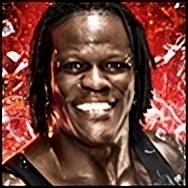 The Prime Time Players vs. Golden Truth
This match went back and forth for a while, but while a brawl between R Turth and Titus O Neil spilled outside, Goldust would hit the Final Cut on Darren Young to pick up the victory for his team. Showing once again why Golden Truth was a team to look out for in the future.
WINNERS : GOLDEN TRUTH
"STICKS AND STONES MAY BREAK MY BONES, BUT FLAMING TABLES EXCITE ME"
-----CACTUS JACK SEGMENT-----
Cactus Jack shows up on the big screen in an old run down saloon where a barbed-wire baseball sits on the table in front of him. Looking into the camera, Cactus Jack begins to talk.
CACTUS : Bray Wyatt thinks his threats can stop me from doing what I like to do? Bray, I have been in this business longer then you. In that time I have lost teeth, lost a peice of a ear. I think it's safe to say that I have even lost a piece of my mind along the way. One thing is for sure though, I don't do what I do for corporate execs like the Mcmahon Family to line their pockets with money and make a big payday. I do it for two reasons, one is for the fans. You may call yourself the Eater Of Worlds, but in arenas when the chants come around, Mick Foley has sometimes been referred to as "god". Not a title I'm fond of, but it shows that I do my job pretty good!
Cactus Jack sticks his tounge through the vacant spot in his mouth where a tooth once was before speaking again.
CACTUS : The second reason I do the crazy things I do is to make people like you understand exactly why I am a hardcore legend. See, you thought you silenced me at Hell In A Cell, but you learned that Cactus Jack isn't easy to silence. You say you're going to make me realise this and that, but Bray, how about I make you realise something? At King Of The Ring, I don't just want a match. I want an Extreme Rules match!CACTUS : Blood, sweat, chairs, flaming tables? This is my world, not yours! It's time you enter into the realm of extreme!
Cactus Jack does his signature "Bang Bang", before the camera cuts off...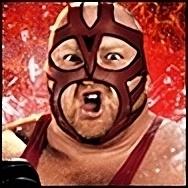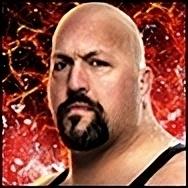 King Of The Ring Semi-Finals
Vader vs. Big Show
This match had a lot of power moves back and forth. It spilled outside as their was some environmental damage done on both Vader and Big Show. In the end of this back and forth battle, Vader would hit a Vader Bomb followed by a Vadersault to collect a pinfall on The Big Show.
WINNER : VADER
After the match, CM Punk would dart into the ring with a steel chair and smack Vader in the back before hitting him with a GTS, causing a massive negative reaction.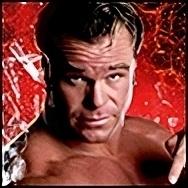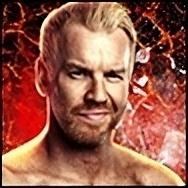 Billy Gunn w/Road Dogg vs. Christian w/Edge
The power of Billy Gunn and the distractions from Road Dogg proved to be too much, even with Edge at ringside. In the end, while Christian's back was turned from a distraction, Road Dogg would hit his trademark Pump Handle Slam for a victory.
WINNER : BILLY GUNN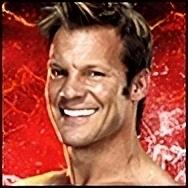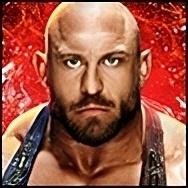 Chris Jericho vs. Ryback
Jericho dominated most of this match with his speed. Ryback eventually mounted some offense, hitting a Meathook Clothesline, but Jericho would kick out. It wasn't long after that Jericho got a second wind, hitting a Lionsault, followed by a Codebreaker to pick up the win.
WINNER : CHRIS JERICHO
After the match, Dolph Ziggler's music played as he hit the stage. Ziggler made his way into the ring as he and Jericho both stood face to face. Once his music cut, Ziggler began to talk,
ZIGGLER : Now, I told you on RAW, I'm trough with the games and you beating around the bush. I want an answer to my question. Will you, or won't you give me a rematch for the Intercontinental Championship at King Of The Ring.
Jericho would just stare Ziggler down for a moment, with no response. After a second, Jericho would then pat Ziggler on the shoulder and attempt to leave the ring. Ziggler grabbed Jericho's shoulder to spin him around. As Zigger spun Jericho, Jericho would sucker punch him and then connect a Codebreaker before picking up the microphone that Dolph had dropped.
JERICHO : Not that I feel you deserve it, but you got your rematch, pest!
Jericho drops the microphone and leaves the ring as his music plays once more.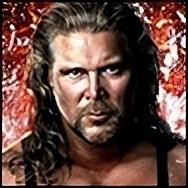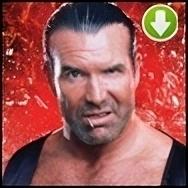 MAIN EVENT
The Outsiders vs. The n.W.o
This match went back and forth, with a lot of great moves. Bagwell took the most damage on this outing. In the end a Jack-knife Powerbomb from Diesel would help The Outsider's pick up the victory in the main event.
WINNERS : THE OUTSIDERS
----------MAY (WEEK 4)----------
LOCATION : COW PALACE - DALY CITY, CALIFORNIA
-----
R TRUTH VS. BAM BAM BIGELOW
R Truth picked up a win off a schoolboy pin in the opening match of the night.
WINNER : R TRUTH
THE WYATT FAMILY VS. THE USOS

The Uso's would start off with the momentum, but the power of The Wyatt Family would quickly help them turn the tide. A Discus Clothesline on Jimmy would help the Wyatt Family gain a win via pinfall.
WINNERS : THE WYATT FAMILY

CESARO VS. VADER

This match had a good ammount of power moves. Cesaro looked like he would get the win early with a Swiss Death. Vader would catch a kick out off the move, causing the match to keep going. Later on Cesaro would hit a Big Swing on Vader to end the match

WINNER : CESARO


BRAY WYATT VS. RIKISHI

This match would get thrown out as Wyatt would attack Rikishi outside the ring, tossing him into the steel steps numberous times to send a message that he was ready for Cactus Jack at King Of The Ring

WINNER : NO CONTEST


RYBACK VS. HAKU

Seeing an angry side from The Big Guy, Ryback would end this match quick with a Meathook Clothesline, followed by a Shell Shock.

WINNER : RYBACK


DX VS. FOUR HORSEMEN

This match went back and forth off of every tag in. First Edge would take the advantage for his team, missing an opportunity for a Spear, allowing Road Dogg to tag out the HBK. HBK would change the pace of the match and hit a Sweet Chin Music on Edge in which Christian would break the pinfall. Once Edge got an opportunity, he would tag Christian in, who would take over until HBK would tag in Billy Gunn. A missed Fameassour from Billy Gunn helped Christian hit a Killswitch, but it couldn't keep Billy Gunn down. Christian would then get the tag to Bryan. Bryan would end the match with a Flying Knee as all hell would break loose in the ring between both teams.

WINNERS : BRYAN, EDGE & CHRISTIAN

Similar topics
---
Permissions in this forum:
You
cannot
reply to topics in this forum