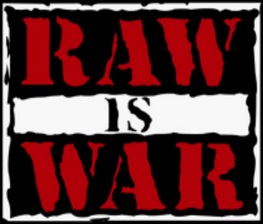 -SEPTEMBER (WEEK 1)-

-----"Tonight's Going To Be A Good Night"
-----OPENING ACT-----
The show opens up with Vince Mcmahon pulling into the arena, exiting his limo with HBK and Ryback. As they enter the arena, he comes across Renee Young. With a smile stretched across his face, Vince seems happy despite recent events. He goes on to talk about how he is about to make an important announcement that he thinks the WWE Universe will like. He begins to talk about how it is a great day because when your enemies seem to be enemies it makes less of a chance of there being an uprising. With that said The Authority walks into the arena.
Moment's later, No Chance In Hell plays and The Authority begins walking down the ramp. Vince has a microphone in his hand already that he snagged from the back and is strutting in confidence with HBK and Ryback at his side. Once he enters the ring and his music cuts off, he begins to speak, cutting off the 'a' hole chants that he is getting from the audience.
"Tonight is a great night, and none of you will ruin it for me", is how the owner starts his speech. He begins to talk about how even though Austin and HHH are both fighting against him, they are both fighting each other. He knows that Stone Cold and HHH in the same ring is always going to set some sort of combustion.
He continues to talk about how he wants to rid the WWE of both men and the only way he can do that is to in fact have them both be present at the main event of Night Of Champions. With that, he announces that the next qualifying match for the Fatal Four Way for the vacant WWE Championship will be tonight's main event when Stone Cold faces Kane.
Vince also goes on to announce a second match for the night.He starts to promote the team of the Vaudevillains, saying that if they can take out the former Tag Team Champions tonight, they will get a shot at the Prime Time Players and the Tag Team gold at Night Of Champions.
With a smirk across his face Vince Mcmahon drops the microphone as his music plays again. Vince then begins having a conversation with Ryback and HBK upon leaving the ring.
-----
**NEWS UPDATE**
- Raw Is War main event announcement -
"WWE Championship Qualifying Match"
Stone Cold vs. Kane

- Raw Is War match announcement -
The Vaudevillains vs. The New Age Outlaws
-----
European Championship Qualifier
Neville vs Santino
Santino seemed to be on his game this match. Neville tried to use speed to his advantage, but Santino would counter and slow Neville's momentum down every time. In the end after a second Cobra Strike, Santino was finally able to keep Neville down for the three count.
WINNER : Santino
"Allow Me To Re Introduce Myself"
-- ACT II --
Justin Gabriel's music plays as he makes his way down to the entrance ramp and to the ring for his match. Once his music dies down, he calls for a microphone and begins to address the WWE Universe.
JUSTIN GABRIEL : WWE viewers... allow me to reintroduce myself!

JUSTIN GABRIEL : You know, I have been away for a while. During the time I have been away I have learned more, gotten more dangerous, take even more risks, and most of all become more entertaining. Forget what you know about Justin Gabriel. You will only know Darewolf PJ Black. I'm here to win this qualifier match and become the next European Champion. Count on it!
Stardust didn't like this much as his music interrupted PJ Black's speech with his entrance, drawing a negative reaction. PJ Black angered, tosses the microphone to the side and waits for him in the ring to get the qualifying match started.
EUROPEAN CHAMPIONSHIP QUALIFIER
PJ Black vs. Stardust
It went back and forth for a while, but PJ Black's speed was too much for Stardust. It wasn't long before PJ was in the drivers seat. A frustrated Stardust would exit the ring and lure Black outside the ring in an attempt to weaken him with irish whips into the post and steps.

This still didn't seem to work well for Stardust as PJ Black quickly shifted momentum once more before bringing the match back into the ring. It spilled outside and PJ Black would do a high risk move, adding more damage before bringing the fight back into the ring. From here on out, Black had the advantage and it was only a matter of time before he sealed the deal with a 450 Splash.
WINNER : PJ BLACK
Following PJ Black's win, Stardust would sneak up behind Black and spin him around, dropping him to the mat with a Straight Jacket DDT before taunting around to the negative reaction. Eventually he would walk back up the ramp with the arena giving out a massive amount of boos.
MATCH THREE
The Vaudevillains vs. The New Age Outlaws
The Vaudevillains gave another impressive showing at the opening bell, isolating Billy Gunn from Road Dogg, staying fresh with quick tag outs. The only thing that helped Gunn was his power, after a reversal he would pull a back drop and make a tag to his partner. Road Dogg and  Aiden English would go back and forth for a while, countering each others strikes and getting off some moves from the turnbuckle. Road Dogg would get the better of this exchange and take the match over.

Road Dogg hit a shake rattle and knee drop, but English would kick out. Eventually after a counter, English would tag GThotch in and the match would go back and forth. It would come to a tag to Billy Gunn, in which Gunn would miss a Fameassour. Directly after would come a tag to English and a Whirling Devilish. English would dirty pin Billy Gunn to win the match and get his team an opportunity at the Tag Team Championship at Night Of Champions.
WINNERS : THE VAUDEVILLAINS
-----
**NEWS UPDATE**
- "Night Of Champions" match clenched -
WWE Tag Team Championship
The Vaudevillains vs. The Prime Time Players
-----
"No Man Has Ever Stood In My Way"
-- ACT III --
The camera cuts to backstage, where Austin has bumped into HHH and Stephanie Mcmahon. HHH and Austin get face to face with an awkward silence for a moment. Stone Cold cracks a smirk and doesn't say anything. HHH breaks the ice by asking...
"Am I suppose to feel intimidated because you might be in the main event at Night Of Champions?"
Stone Cold keeps the smirk on his face for a moment, letting out a chuckle. Then, just as quick as the smirk came it left. With his face now showing seriousness, Stone Cold talks.
"I don't really care what ya' are, that WWE Championship belongs to Stone Cold Steve Austin at Night Of Champions."
The two continue to stand in each others way. It almost looks as if they're about to explode. The arena is silent with anticipation. Stephanie intervenes cutting in front of HHH and putting her forearm against his chest to nudge him back a bit. At this point, it's HHH who smirks. With a smile on his face, he pats Austin on his chest and before walking away leaves him with one single statement.
"Well, somebodies feelings are going to be crushed at Night Of Champions, if you win tonight. Nobody has ever stood in my way from getting what I want, so I'd imagine it'll be yours!"
MATCH FOUR
Apollo Crews vs. Bray Wyatt
The debuting Apollo Crews would take advantage early, showing that he is made for the business by unleashing a lot of power moves on Bray Wyatt. Crews hit a Spinning Powerbomb quick, but Bray Wyatt would kick out at two.

From here, Bray got a counter and took things outside the ring. After grabbing the advantage off some environmental damage, Wyatt took the match back into the ring. It wasn't long after that Wyatt hit the Uranage followed by a Sister Abigail for the victory.
WINNER : BRAY WYATT
"Growing Tired Of The Strength In Numbers"
-- ACT IV --
After the match as usual the lights went out in the arena and The Wyatt Family wasn't far behind. When the lights came back on the rest of The Wyatt Family surrounded the ring. Stepping inside, they surround Crews like vultures as Bray smirked and started mocking Crews. Apollo Crews came to his feet and his pride wouldn't let him crumble. He instantly threw a shot at Rowan and then a kick to Luke Harper's gut. Just as the Wyatt's began to take Crews down and pummel him...
"So, You Think You're Untouchable"
The arena irrupted as Cena ran down the ramp to his old theme. He entered the ring and began to assault The Wyatt Family. Once Apollo gained his footing back, he joined the party. Both men began hammering on the Wyatt's. Harper would get tossed from the ring while Bray would roll out of the ring, avoiding harm after taking a bump to the mat.
Rowan was basically left for slaughter at this point as Apollo Crews hit him with a elbow to the side of the face, spinning him into an Attitude Adjustment from John Cena. At this point, Bray Wyatt and Harper would front like they were coming back into the ring. They used this tactic until a damaged Rowan could roll out of the ring. It was at this point that The Wyatt Family began retreating up the ramp to a huge dismay from the audience.
MATCH FIVE
The Ascension vs. The Hardy Boys
The match started with Viktor and Matt Hardy first. Matt took the upper hand first with a lot of quick strikes, but Viktor's power took over.  Matt caught a counter and tagged Jeff in, who took over with his speed hitting a drop kick, a swinging neck breaker and an alley oop among other moves before going to the tope rope.

Jeff missed a high risk move, allowing Viktor to make the tag to Konnor. When Konnor took over with pure power, hitting a few running power strikes and a few slams. With a few quick counters from Jeff, it quickly became a back and forth battle once more. Jeff would get a tag to Matt around the same time Konnor got a tag to Viktor.

Matt and Viktor would exhange strikes, leading to Matt getting the upper hand. Following a missed Twist of Fate, Viktor would capitalize, tagging Konnor in. The Ascension would hit the Fall Of Man to pick up the victory with Konnor pinning Matt Hardy.
WINNERS : THE ASCENSION
"It's All Coming Together"
-- ACT V --
Backstage, Vince Mcmahon is sitting in his office with Shawn Micheals and Ryback. Vince starts to talk about how another great plan is all coming together. He mentions that the tension between Austin and HHH is taking the focus off of the Authority. Vince states, "before long, the two of them will want to destroy each other more then they want the WWE Championship."
HBK mentions to Vince that if Stone Cold wins, the Fatal Four Way at Night Of Champions will then have two contenders in the match that Vince does not want as WWE Champion. With a sinister nod, Vince tells HBK, "that's the point, it's all part of a master plan. A master plan that will eventually involve you, The Showstopper".
MATCH SIX
Kevin Owens vs. Cesaro
Dolph Ziggler had joined for commentary, talking about how he wasn't appreciated in the WWE, slandering Cesaro every chance he got. This match showed a lot of great action between two rising stars. In the beginning, neither man could get the upper hand and the match. It quickly spilled outside the ring. This is where Owens got the upper hand.

Once back inside the ring, Owens would hit a middle rope moonsault, followed by a pin, but Cesaro would kick out. Following a counter Cesaro would hit a Swiss Death early on, but Owens would not stay down kicking out on the two count. From here, Cesaro would go for a big swing, but Owens would counter it and begin taking the edge once more.

Owens would hit a Package Piledriver and follow up with a pin, but Cesaro would kick out of a near fall. Afterward, Owen's attempted a pop up powerbomb, but Cesaro would fight it off. From here we got into a counter fest strike battle between both men. Once Owens gained the advantage back, he ascended the ropes once more. In an attempt to hit another high risk move, Cesaro would counter in mid air with a second Swiss Death.

The pin was unsuccessful as Owen's would catch a rope break, keeping the match in play. Both men started a battle in the corner, Cesaro had the advantage. Moments later Cesaro hit the Gut-wrench Suplex Combo followed by a pin. Owens showing huge heart would once again kick out.

In the end, another blocked Pop Up Powerbomb attempt on Owens would allow Cesaro to hit a Neutralizer followed by a pin for the win.
WINNER : CESARO
"Dangerous Rivalries Unfold"
-- ACT VI --
Following the match, Ziggler would come off commentary and begin trash talking Cesaro. Cesaro would step out of the ring, resulting in an altercation. As Cesaro turned around to walk away, Ziggler would catch a sucker punch on The Swiss Superman. In turn, the two would start a relentless brawl outside the ring.
From here, while Owens was regathering himself, the arena would go crazy as Jericho ran down the ramp, sliding into the ring. Seeking retribution for what happened on Smackdown, Jericho would drop Owens with a Codebreaker to a massive pop from the crowd.
WWE CHAMPIONSHIP QUALIFIER MATCH
Stone Cold vs. Kane
This match started with a lot of strikes as Stone Cold brawled his way to an advantage early. Kane had to resort to his size and strength by fighting of the barrage with counters and dodges. The match eventually spilled out of the ring and both men began using the environment to cause damage to one another.

The match made it's way back into the ring with Kane taking the advantage. Stone Cold would hit a Lou Thesz Press, but a blocked Stone Cold Stunner attempt would put Kane back into the match. After some strikes and a side slam, Kane would attempt a Chokeslam, but Stone Cold would fight it off.

Stone Cold took the momentum once more and continued with an onslaught of strikes. Stone Cold would hit a Stunner, but Kane would catch a near fall kick-out. From here the match went back and forth. Both men would unleash strikes and then counter. Stone Cold hit a Mud-hole Stomp followed by a second Stone Cold Stunner. This still wasn't enough to keep Kane down as he kicked out again.

As Kane fought his way back into the match he hit a Chokeslam on Austin, but Austin would kick out at two. The match then became a back and forth battle. Stone Cold locked in a submission during the encounter, but Kane would manage to get a rope break. In the end, a third Stunner from Austin would end the match. Advancing him to the main event at Night Of Champions.
WINNER : STONE COLD
"Contents Of Combustion"
-- ACT VII --
Before Stone Cold can even have his hand raised in victory, HBK and Ryback storm into the ring and begin to stomp away at The Texas Rattlesnake. Austin scrambles to get back up and fight back, but he is to exhausted.
HBK lifts Stone Cold to his feet hooking his arms under Austin's armpits. Ryback backs into the corner as HBK does this and starts pumping his fist yelling "Feed Me More", signaling for the Meathook Clothesline. Ryback runs forward as Micheals lets go and levels Austin. The arena starts to boo and shun the Authority members. Looking around and taunting the WWE Universe, HBK and Ryback begin kicking Austin again. Soon the audience draws away from the negative reaction, starting a Triple H chant. Ask and you shall receive is the motto...
"ALL HAIL THE KING OF KINGS"
HHH's music hits as The Game comes storming down the ramp. HHH slides into the ring and begins brawling with HBK and Ryback. HHH would soon toss Ryback over the top rope. HBK would try to hit HHH with the Sweet Chin Music as he turned around, but HHH would catch Micheals foot and spin him 360 degrees before kicking him in the stomach and dropping him with a Pedigree.
Vince would come out onto the ramp with a smirk from ear to ear as Ryback would pull HBK from the ring to avoid anymore damage. HHH would look down at Austin, who is just starting to make his way up. As he came to a stand, HHH would kick him in the gut and plant him with a Pedigree as well.
After this Vince would start clapping. As the arena is roaring, the audience would silence once Vince spoke into the microphone he had brought with him.
"Hunter, you know you did just in deed Pedigree your tag team partner for the main event against Shawn Micheals and Ryback next week on RAW"...
The fans would boo Vince as HHH looked down at Austin. The announcers would begin talking about wither Austin and HHH will be able to get on the same page by next Monday. Eventually the scene would fade out ending the show.
-----
**NEWS UPDATE**
- "Raw Is War" main event announcment -
Stone Cold & HHH vs. The Authority(HBK & Ryback)
-----
Similar topics
---
Permissions in this forum:
You
cannot
reply to topics in this forum