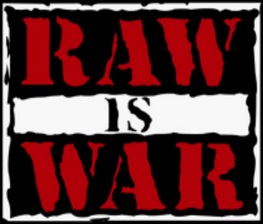 MAY - WEEK 1 NEWS
----------
BIG NAME MAKING A RETURN BACK TO THE WWE ROSTER AFTER BAD BLOOD
There are rumors of a superstar returning after WWE Bad Blood. The rumors have not speculated a name, but this is close to one-hundred percent confirmed...
-Who is the former superstar, confirmed to make a return?
-What will the involvement be during his return. Is he returning to World Wrestling Entertainment to once again climb the ranks or a division, or is there a more personal agenda in mind?
WHO IS THE SINISTER ENTITY BEHIND THESE STRANGE IMAGES AND SEGMENTS
Lately WWE has been receiving strange broadcasted images,promos and videos. There is still no evidence as to who the person behind these materials being aired. This simply remains a mystery for the time being...
-When will this images and promos stop?
-What is the source and who is behind these messages and videos?
HOLLYWOOD HOGAN SEEKS PAYBACK FOR DIESEL'S POWERBOMB AT BAD BLOOD
Speculation is that Hollywood Hogan has an answer for Diesel's post match attack after his fight with Ultimate Warrior at Bad Blood.
-What is up Hollywood's sleeve?
-Will he get his chance at payback when the two face of one on one?
BRAY WYATT/CACTUS JACK BOTH INJURED AFTER THEIR HELL IN A CELL MATCH AT BAD BLOOD
Confirmation of both men injured during their Hell In A Cell battle. Bray's injuries sustained were minor, though no word is announced yet on Mick Foley's.
GOLDBERG'S FIRST IN RING MATCH APPEARANCE HELD OFF TIL' KING OF THE RING
Diamond Dallas Page wanted to give Goldberg a United States Championship match, but Goldberg opt out. Leaving the WWE UNIVERSE to wait for his first in ring appearance.
-Will he still take Page up on that United States Championship offer?
-Are the rumors true or speculation as to his first match being at King Of The Ring?
AFTER LOSING THREE STRAIGHT KEN SHAMROCK MIGHT HANG UP THE GLOVES AND BOOTS
-Will Shamrock fight through his chain of bad luck?
-Does Ken Shamrock still have what it takes?
---
Permissions in this forum:
You
cannot
reply to topics in this forum